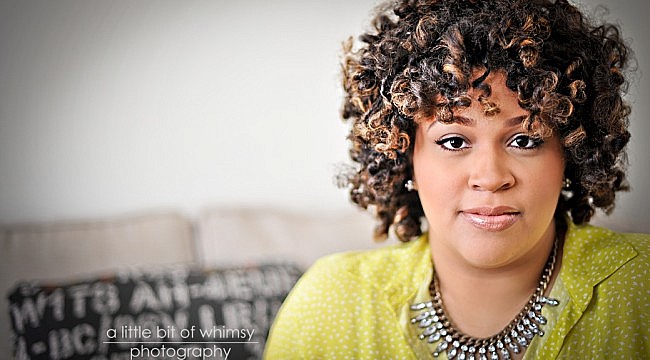 She's getting ready to publish a brand new book entitled "Where are my Panties? The Truth About the Morning After" which delivers a fresh, soul-stirring message to young women on sexual purity, and is due for release in August of this year.
Allyson A. Robinson is an elementary school teacher, author and new voice to the motivational speaking circuit with an assignment to inspire young people and women to deconstruct the boxes society has created for their lives and to step brazenly into their God-appointed purpose. She speaks passionately and authentically to people about embracing God's purpose for their lives—even when it demands changing course—because she had to do exactly that. Her story of defying "boxes" is vital and relevant for youth and young adults everywhere.
I was my pleasure working with her to capture what she envisioned for her Professional Images. Images that will tell who she is…. As I took her pictures I quickly recognized the light in her eyes as she smiled… Her personality is contagious and her desire to live her life with God's purpose is unmistakable… I'm honored to have met her and can't wait to read her first book. Yes.. I'll read this one… and ask my girls to read it too!
Let's not forget the team:
Styled by: Robin Fisher of Polished Image and Style
Make-up by: Jeff : inn2beauty@yahoo.com
Video: Nashia Holloway : Nashia on Vimeo
Find out where God is leading her next at: Allyson A. Robinson (Baltimore, MD) on Facebook and @FromMisstoMrs on Twitter.