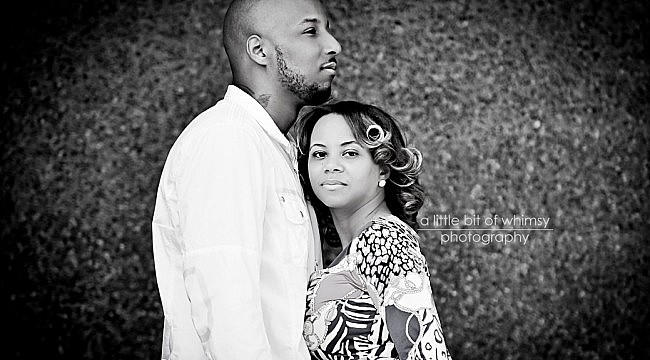 The look one gives a mate can be all telling. It doesn't have to be obvious..often times it is not. While I don't profess to be an expert on Love (or maybe I am) after all these years of documenting people's love and affection for one another, I know how to spot it when I see it. I recognize, definitely, that subtle look from one to another. Rhonda and Melvin III, it is clear you share something that is pure and simple. A love and deep respect for one another that no one can deny.  It was my pleasure to be chosen to capture this one of a kind love you have between the two of you.
We had so much fun between our two locations letting loose and just hanging out. When you say your not photogenic, I beg to differ… you are unaware of how love shines through you along with your ability to show the very side of you that you thought was non existent.
Both of you are naturals…Clearly!!!
Looking forward to your wedding in May when I'll be able to, yet again, capture those moments that define your Love.. because at the end of the day…. It's all about the LOVE!!!
Feel free to click here to see their slideshow!
Don't forget to check out their engagement session here!  Feel free to click here to see their slideshow!